STRUCTURAL AND GEOTECHNICAL ENGINEERING

BLER is a structural and geotechnical engineering consulting company, founded in 2008. Two decades of experience and knowhow in geotechincal and structural engineering, for bridges and buildings, is our strength.

As a SOFiSTiK partner, our goal is to support and help our clients with this innovative, versatile and pragmatic tool. "As simple as possible, but not simpler!".

We offer independent consulting services for complex geotechnical and structural engineering projects, SOFiSTiK training and project support. The cooperation with our customers, and their success, is BLER's ambition.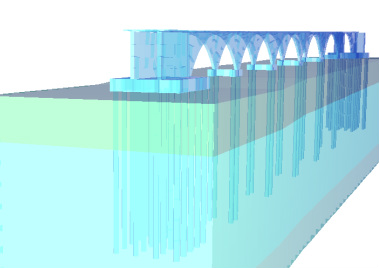 ENGENHARIA GEOTÉCNICA E DE ESTRUTURAS

A BLER é uma empresa de projecto de estruturas e geotécnia, fundada em 2008. Duas décadas de experiência e conhecimento em engenharia de estruturas e geotécnia, no projecto de pontes, edifícios, estruturas especiais e geotécnicas é a nossa força.

Como parceiros da SOFiSTiK, o nosso objectivo é de apoiar os nossos clientes com esta ferramenta inovadora, versátil e pragmática. "As simple as possible, but not simpler!".

Oferecemos serviços de consultoria na área de estruturas e geotécnia, formação e apoio a projectos com o programa SOFiSTiK. A cooperação com os nossos clientes, e o seu sucesso é a ambição da BLER.